Enjoy a
different

consulting experience

The world has changed while the consulting business has mostly stayed the same over the years. What if we take consulting beyond its antiquated image and embrace new ways of solving todays challenges - with creativity, experience and a good portion of fun?
More than just Consulting
Many of us began our career within major consultancy firms and are therefore fluent in the consulting lingo. At some point, naturally, we had to realize that most client problems can`t be solved by mere buzzwords. So, we took our experience, tools, proven methodologies and founded MMG with a different, more agile consulting approach in mind. In the areas of Strategy, Cost Optimization, Sourcing, Digitalization, Crypto and Regulatory Services, we combine top-notch consulting and professional expertise with a far-reaching network of proven specialists. We top it off with creativity, humor and a considerable portion of humility.
Our Services
At MMG, we pride ourselves on offering a diverse array of services tailored to meet the unique needs of each client. Our highly experienced team of experts, equipped with skills spanning multiple industries, is dedicated to ensuring success and growth by delivering innovative solutions and exceptional results.
Our Tools
We don`t just offer services, we also develop our own stuff.
Articles
Our Manifesto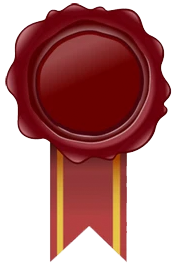 We follow a certain set of principles, which we conveniently put into a Manifesto by which every employee lives by on a daily basis.

We think outside the box or any other shape from 1st grade geometry for that matter

We thrive on solving challenges, not selling new ones

We see our past achievements merely as a foundation for future awesomeness

We believe the extra mile should be a part of every journey

We invest in young, bright people, while still refusing to open up a Tiktok account

We cultivate friendships as the core of our team culture, except on Mondays

We are against buzzwords unless it's an AI-enhanced cloud solution based on a blockchain

We do not pretend to know everything, as we have no clue about urban gardening

We believe that innovation goes further than changing the font size of a presentation

We believe in fairness and honesty, except when playing Mario Cart

We rather build bridges than walls, even though the latter are in high demand nowadays

We generally do not brag about how super smart and handsome we are